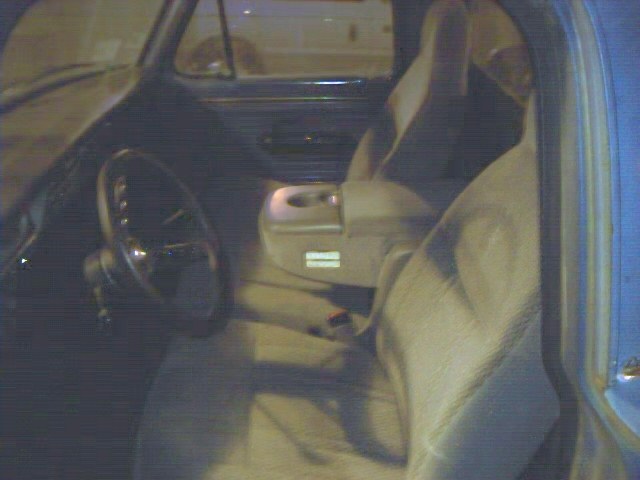 This is what it was all about. Got that console I love so much, along with the 40/60 split. Turnes out I really like that particular feature. Go figure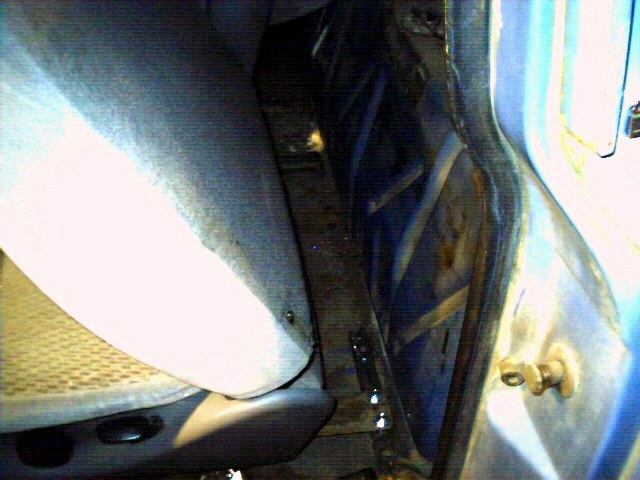 Near the door you can see the bracket I made. Its just a 1X1 piece of steel tubing with two set of holes 1 1/2 inches apart to mount to the seat bracket and from the center of those holes 4 1/4 inches to another set of two holes that mount to the original holes in the floor. The middle seat mounts are just bolted directly to the floor. If they are lined up front to back the same as the outside mounts, when you drill through the floor it will put the bolts into a brace thats supports the original seat mounts and the seatbelts. I was suprised by thta I had expected to have to renforce the sites. But it was uneccessary.


The front mount requires the same bracket as the rear of the seat. I used to long of a bolt and will replace it later. I also plan to replace these brackets soon, as I have ordered new carpet for the truck in gray. When I replace them the new ones will be the same except I will weld caps on the end that faces out. Also because the carpet will be gray I'm going to paint them with gray textured paint,like the type used in the trunks of old cars.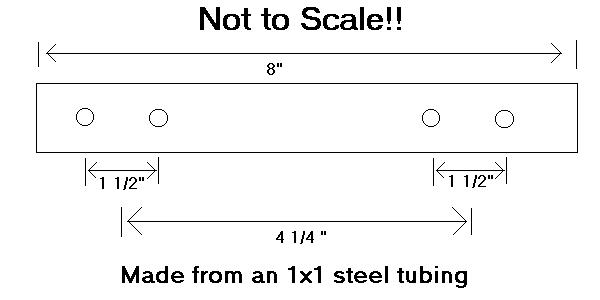 Hope this makes it simple to understand!!!!!